Zero Carb carnivore stuffing recipe.
I don't measure anything, I just throw stuff together. These amounts can be adjusted to your taste.
Ingredients:
1 package of Farmer John breakfast sausage, Classic, not the Maple flavored.
2lbs of ground chicken.
4 eggs.
If you have the giblets you can chop and cook those up with the ground chicken if you like.
1tsp of sage.
Poultry seasoning. I used a salt free one because the sausage has a lot of salt in it.
Butter.
Directions:
In a frying pan fry up the sausages until done. Remove cooked sausages' from the pan, eat 1 or 2 of them then slice up the rest. Set aside.
In the same pan with the sausage grease still in it, add about 1tsp of poultry seasoning, the sage and the ground chicken. Cook until done. If there is a lot of liquid in the pan, remove about ¼ cup of it for gravy, then simmer to reduce it down to a minimum, but not too dry. Remove from the pan and set aside.
In the same pan, if there is not enough grease left from the chicken, add some butter and another teaspoon of poultry seasoning. Whip the 4 eggs and pour into the pan. You can scramble them or I just put the lid on and cooked it like a crepe, then I cut it into little squares with a butter knife when it was done.
If your frying pan is big enough you can combine all the cooked ingredients in that pan, or get a larger sauce pan with a lid (to keep it warm) then combine the sausages, ground chicken and egg. Enjoy!
Click here for a creamy gravy to go over the stuffing.
For more information about the Zero Carb Carnivore Diet join us in our Zero Carb Facebook Groups Zero Carb Health or Zeroing in on Health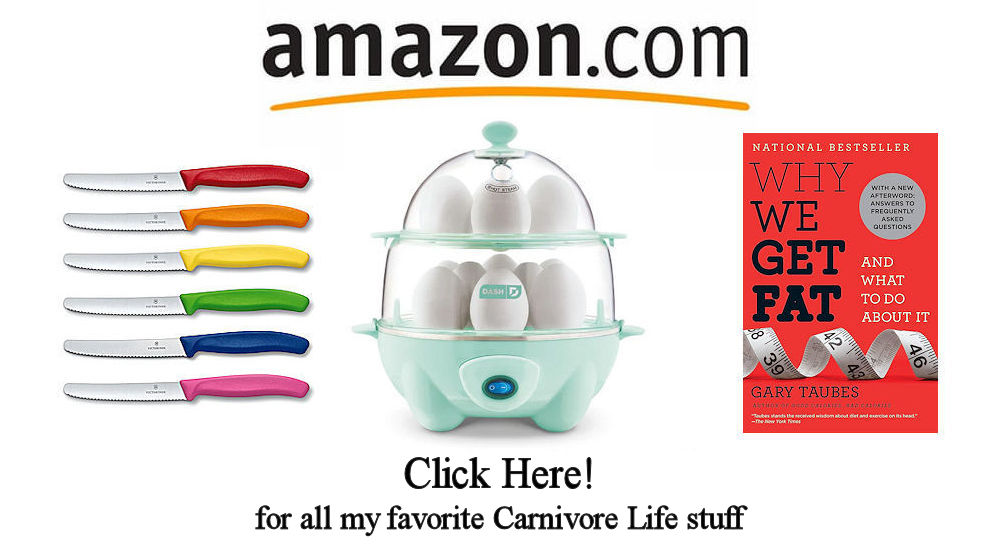 Zero Carb Health is a participant in the Amazon Services LLC Associates Program, an affiliate advertising program designed to provide a means for sites to earn, at no cost to you, advertising fees by advertising and linking to Amazon.com